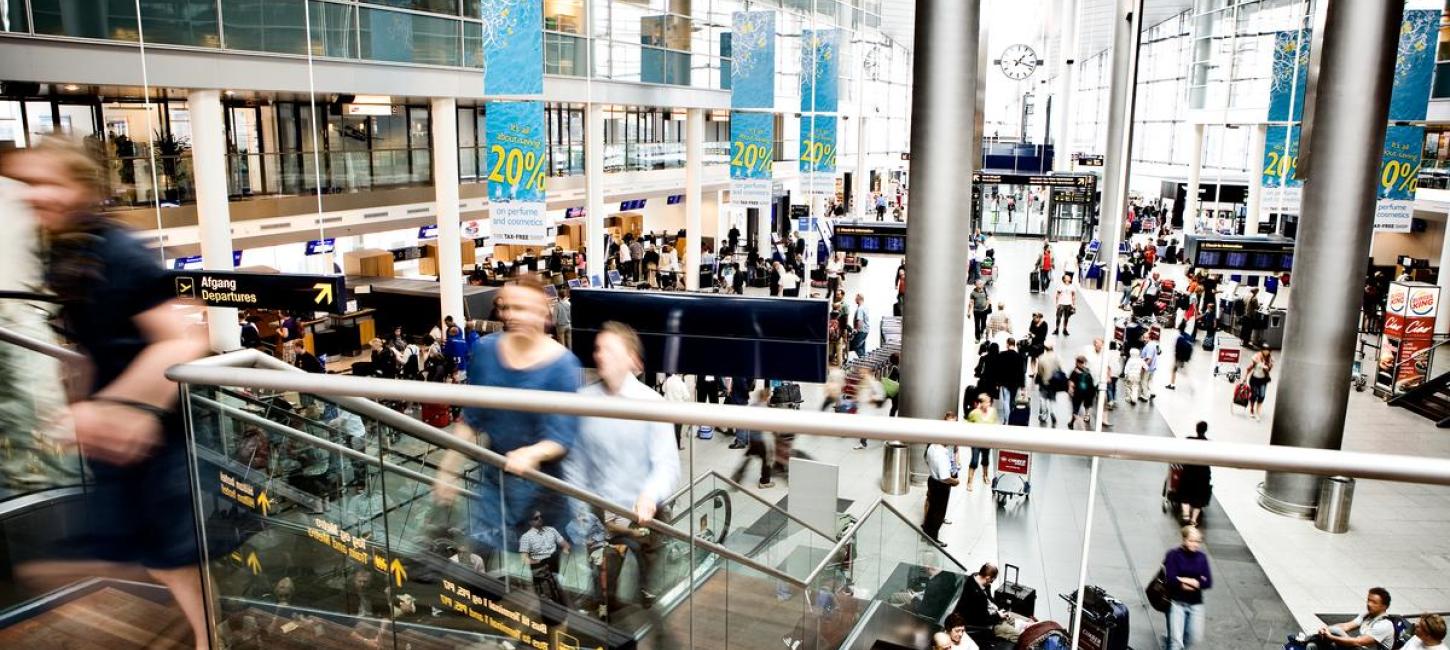 Top 10 for Best Airport Security Processing:
1. Copenhagen, 2. Tokyo Haneda, 3. Centrair Nagoya, 4. Zurich, 5. Singapore Changi, 6. Kansai, 7. Hong Kong, 8. Tokyo Narita, 9. Seoul Incheon, 10. Munich
International awards for Copenhagen Airport: Best Airport in Northern Europe and Best Airport Security Processing in the World
Copenhagen Airport picked up two awards at the acclaimed Skytrax World Airport Awards. The Danish airport was named Northern Europe's best airport and was also awarded for having the world's best security processing.
Tuesday, March 28, 2017
Copenhagen Airport was honoured twice at the Skytrax World Airport Awards earlier this month, determined based on millions of passenger questionnaire surveys.
Firstly, the airport was named Best Airport in Northern Europe, to the great delight of Copenhagen Airport's CEO Thomas Woldbye:
The passengers' experience is the be-all and end-all, so I'm thrilled that it's the passengers who have rated us the best airport in Northern Europe. Our aim is to be Northern Europe's preferred airport, and this award shows that we're well on the way to achieving that," says Thomas Woldbye.
CPH also won the global award for Best Airport Security Processing, receiving top marks from passengers:
"We're extremely proud of this award. We know that security screening is one of the most important factors for travellers, so we're focused on ensuring that it's a positive experience. […]"
Skytrax praised CPH for its achievements:
"We would like to congratulate Copenhagen Airport on its double success in winning these two very important customer satisfaction awards," says Skytrax CEO Edward Plaisted. "The fact that Copenhagen Airport has won both Best Airport in Northern Europe and Best Airport Security. Processing underlines how the airport is continuing to raise its service level. The security process is one area where competition is fiercest among airports, and this is a great result for Copenhagen Airport."
Skytrax' World Airport Survey is widely recognised to be one of the industry's leading benchmarks. The 2017 survey, carried out at 555 airports around the world between July 2016 and February 2017, generated 13.82 million completed questionnaires covering check-in, arrival, transfer, shopping, security, passport control and departure. Skytrax is independent of the airports involved in the survey.
This press release was first published by Copenhagen Airports.